---
Ryan Colburn releases ball in 11-on-11 action.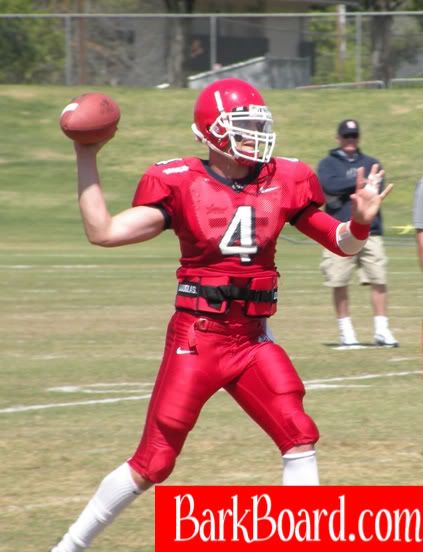 Derek Carr to throw.

Ebahn Feathers handing the ball off to Michael Harris.

Jamal Rashad is about to stiff arm Terrance Dennis.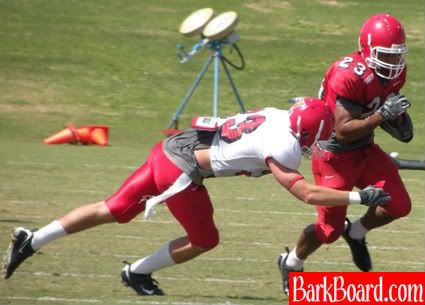 A.J. Ellis running from Zak Hill.

Chastin West jukes past Marvin Haynes.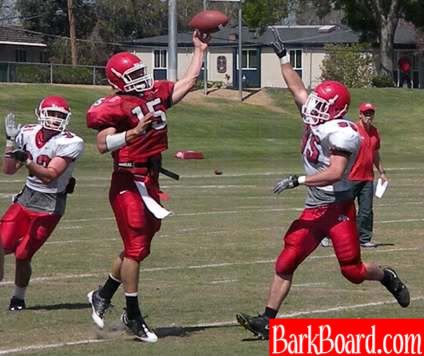 Matt Akers applying pressure on Colburn.

Rashad running away from Porter Hill.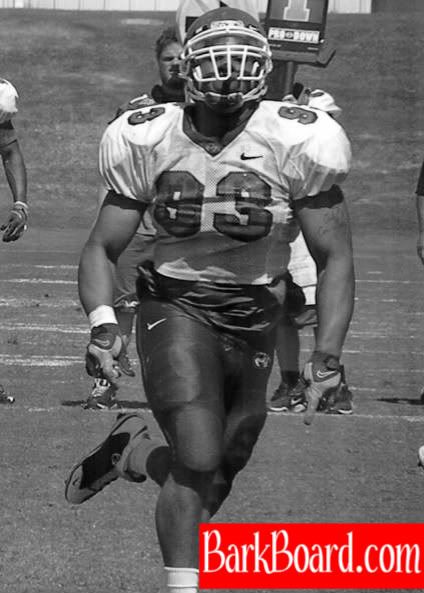 Chris Lewis in pursuit.
---
a few pics from Friday's workout...

Matt Hunt blocking Logan Harrell.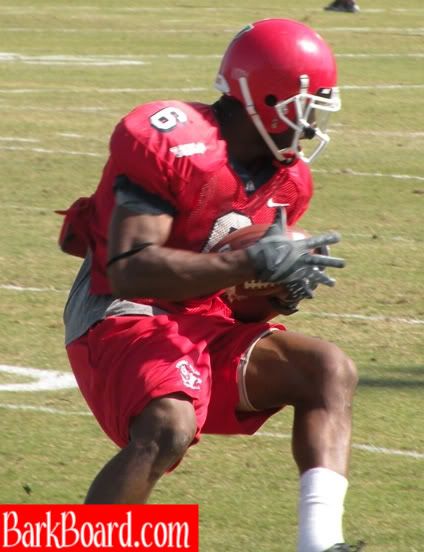 West on the reception.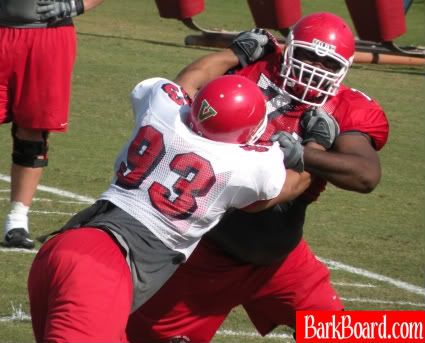 Lewis vs. Devan Cunningham.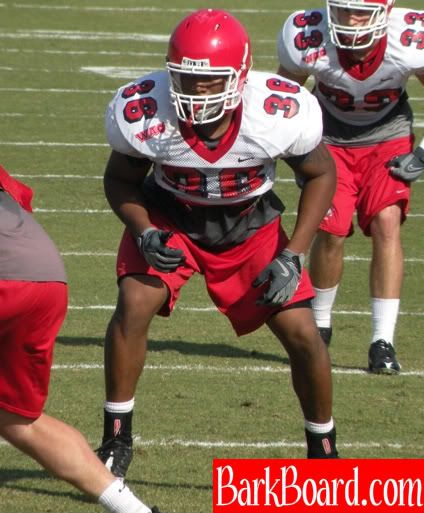 Daimon Whittington on defense.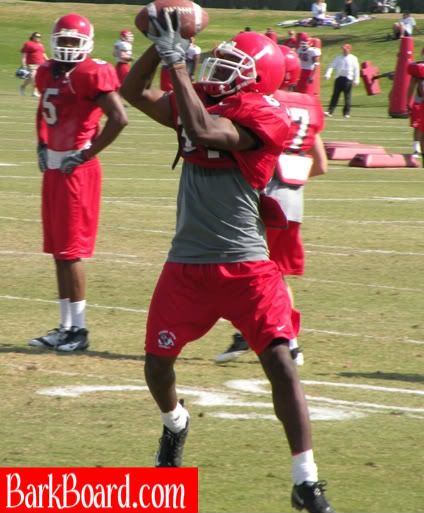 Jevon Stallworth leaps for the reception.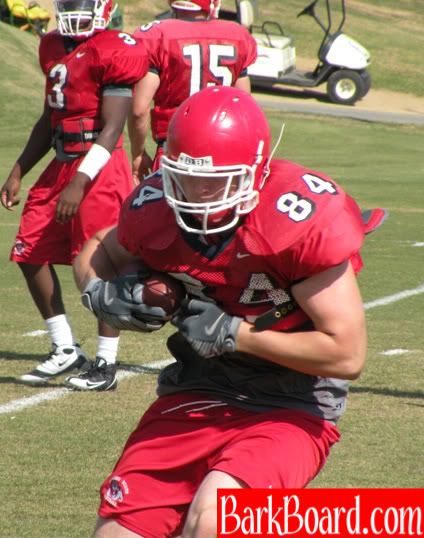 Ryan Skidmore after the catch.
---